My Philosophy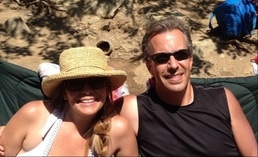 METAPHYSICS
​​As a young child, I remember knowing God as pure Love and Light. Raised in a metaphysically-minded household, I learned about hands-on healing, meditation, visualization and manifesting at a very young age.

​In college (in the mid-80's) I offered non-conventional ideas to my teachers by writing papers about Soul Mates and Past Lives, and created a vision board for an Interpersonal Communication class which included images of energy healing. At 19, I began attending a weekly meditation group where I practiced meditation, intuitive skills and manifesting under the guidance of our "family psychic." Hence, within a year I manifested a new car and, more notably, my future husband!

In 1991, I graduated from the University of California, Davis with a Bachelor of Science degree in Design and a Minor in Art Studio. Creativity and self expression were important to me then, and continue to bring joy to my life today! I enjoy knitting (and other fiber arts), jewelry making, dancing, simple gardening, decorating and designing, and experiencing beauty in all forms.

I believe creativity is the Divine expression of our soul, demonstrating our willingness to engage with beauty and manifestation.
---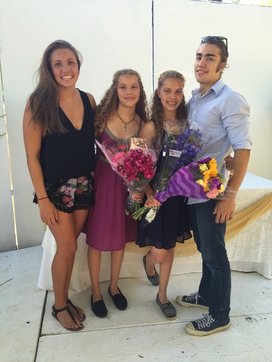 COMPASSION
After college, I worked full time as an Interior Designer until my first daughter was born in 1993. As much as I loved design, it had nothing over the blessings of motherhood, and my maternity leave realized my lifelong dream!

In 1997, my son was born at home - breech, mind you! - and mothering continued to be my ministry. My family grew exponentially when my last two daughters entered the world as a "matching pair" in 2001.

Since this most sacred work of parenthood was bestowed upon me over 23 years ago, I have honored this calling and chosen not work a "real, full time job" - making motherhood my first priority.

I have been blessed beyond words by these four amazing and bright individuals!
---
About My Practice
MY INTUITIVE READINGS
While offering a Waldorf-inspired morning preschool from my home, one of my preschool moms suggested that I consider doing
Akashic Records Readings
. As Waldorf parents, we were both familiar with the work of Rudolf Steiner; he was the founder of Waldorf education and occasionally referred to the Akashic Records in his teachings. She told me, "You already channel information anyway, you might as well get paid for it." Thus, a new career began.
Though others had always recognized a wisdom
in me, well
ahead of my years, I had never considered myself to be a "channeler." I honestly thought people saw the world the same way I did. Yet, by working in the energy field known as the Akashic Records, I was able to deepen my own gifts and see people even more clearly, with less judgment and more Love. My heart was opened and I was able to experience people in their essence, not just their personality. Moreover, as I had been working with an intuitive therapist who really saw me for the first time in my life, I wanted to share the profound gift of really seeing others at a soul level. Not only do I hold space for the expanding essence of the people who come to me for Akashic Records Readings, I am privileged to validate their soul's truth and desires as they unveil their purpose for this life experience.
| | |
| --- | --- |
| | I enjoy helping my clients explore who they are and guiding them to see their untapped potential through the "mirror" of my clear reflection. ​ |
MY SPIRITUAL MENTORING WORK
After a few years of working as an Intuitive, I began to notice patterns that were unfolding for many of my clients (as well as myself). These patterns were revealing to me major shifts in our Spiritual Evolution - also known as our "Awakening" or "Ascension." Expansion was upon us in a really big way; as individuals, as a collective consciousness, and for our whole planet. Recognizing my role as an "ancient soul" with the ability to see and feel these energetic shifts, it was clear to me it was time to support other light-bearers as they stepped into the next phase of their own ascension process.

My Spiritual Evolution Mentoring programs allow me to offer support and guidance to people who are ready to align with their True Self - the evolved soul they've come here to be and enjoy. I help people explore finer, more expanded frequencies so they can learn to resonate with and embody these powerful, life-changing energies. With access to these subtle realms, it becomes easier to realize our purpose, access our innate spiritual gifts, and create the empowered, joyful lives we want to live. The "new paradigm" is here, now. The question is, "Are we aligning with it?"
| | |
| --- | --- |
| Aligned with Love Consciousness, I offer expanded insights and practical tools to help my clients integrate and embody their truth, power and joy. | |
About My Public Offerings
MY SPEAKING
With a lifetime of metaphysical teachings and over a decade as a professional intuitive and spirital teacher, I can speak on a large spectrum of topics. Much like my Readings and Mentoring sessions, I easily tap into the information that is most beneficial for my audience, and speak eloquently from that place. From the pureness of the "higher" realms to the practicality of daily living, I anchor my talks with relatable stories and a compassionate heart. By making the topic relevant and tangible, I share innovative ideas that are both inspiring and useful.

From topics related to Owning our Power, Accessing our Inner Mystic, Living in Joy, Spiritual Parenting, and Releasing Blocks, I bring humor, grace and clarity to my speaking engagements. Participants leave feeling connected, rejuvinated and ready to take their next step.
| | |
| --- | --- |
| People resonate deeply with my words, partly because they are kind, understandable and true, but mostly because they are infused with LoveConsciousness, which is our essence.​ | |
MY WRITINGS
Interestingly enough, I am not much of a reader and soemtimes resist the idea of being a writer. Yet I write because I am a messenger. Like many at this time, I have enlightening information that comes through me quite easily and clearly. Most of what I write is based on patterns I see in my clients, in our changing world, and
what I see intuitively in terms of supporting humanity's awakening and personal empowerment
.
| | |
| --- | --- |
| | In offering these insights, I have become one of the Featured Writers for OmTimes Magazine. |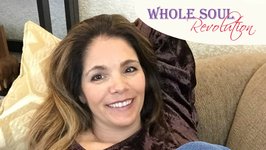 MY ONLINE TV SHOW
What if your spiritual awakening was just a reality show and you were the main character? Well, in some respects, it is! It was in that vein that I decided to record and share my own experiences with you as a spiritual-human being. In November of 2015, I launched an exciting new endeavor - an online "TV show" - which I offered almost every week for six months.

In each episode, I take you on a journey of the soul; carpool style! I invite you into my life as an "everyday mystic" trusting you will recognize your own mystical self in my openly present reflection... join me in this Whole Soul Revolution!
---
What People Say About My Work
INTUITIVE READINGS

​With Amazing Grace

As one who has done considerable inner work, I have some awareness of my gifts as well as areas where I'm stuck. In reading my akashic records, Veronica homed in on each of these areas and more. It was as if she had an inner connection with my soul. She clarified and consolidated what was important and gave me a clear understanding of my soul's journey. I now feel well equipped to take the next step. Veronica is blessed with a precious gift and I thank her for her generosity in offering it.
​
~ Caroline C., Canada

---

Tremendous Push into the Right Direction

My session with Veronica was like talking to a very special friend, who knows me inside out, really listens and gives perfect advice beyond judgments. Energy of Veronica's readings is so overwhelming and loving that can turn imperfections into perfections. It gave me hope and courage to be myself, to feel my beautiful energy and show it to the world. Thank you from my heart, Veronica!

​~ Jana Urh Lesjak, Slovenia

SPIRITUAL MENTORING

Very Insightful

Veronica is a very connected spiritual mentor/teacher. Her guidance provided a power insight into what's happening in my life and what I can do to support that and bring in more of what I want. I felt very empowered after our session together.

​~ Stuart Lee, Australia

---

Mentorship

After a very good, clear and clarifying reading I've decided to have Veronica as my mentor, because I felt that she could really help me in my process to become who I really am. It's not an easy road and I'm very glad that I found Veronica to guide me on my path in a very clear and specific way with an open hart, sharp mind and just the right amount of attention for the things that come up in that specific moment when I need it. I can highly recommend her.

​~ Ingrid, The Netherlands

RADIO GUEST

House of Iris Radio Guest Co-Host

Veronica Lee is a thoughtful speaker who is really in touch with what she values. She brings such clarity and integrity to the conversation. It is refreshing to speak to someone with such courage of conviction, in both her family and professional life.

~ Angela Levesque, Idaho